For your next visit to our practice, please note the following changes for everyone's safety!
Current update as of  June 1, 2020
The time has finally come and we are open to fully care for our patients again!  We have made sure we have all our new systems and safety protocols perfected to comply with all the guidelines from NYS, the CDC, ADA and others.  In some instances we have chosen to actually exceed them.
Personally it was like Christmas Day when I found out I was able to see my patients again!  Most of you who have gotten to know me during your treatment or your child's treatment, realize I love what I do immensely and I'm thrilled to be able to create smiles again!  
If you have been following our updates via email, our website or our social media, you are aware that we needed to make some changes to ensure the safety of not only our patients, but of our team as well.  Some changes you will openly see and experience, others are behind the scenes but do cause us to take more time in between patients.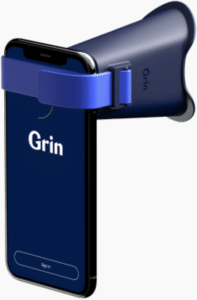 One of the most important changes is the reduced flow of patients through the office at any one time.  We have always prided ourselves on not being a "mill" and not overbooking, thus making sure I can personally see every patient at some point during their visit to provide personalized care with my team's help of course.  With COVID-19 still part of our world, we have decided to follow safety recommendations to reduce our schedule volume at any one time, to limit contact of patients with each other as much as possible. We thank you in advance for your understanding as this may require more flexibility in your schedule.   Additionally we have started to use the GRIN system of remote checkups for our Clear Aligner and INBRACE patients which we can now see at 12 week intervals in most cases.  This allows our patients to take a regularly scheduled  60-second video scan of their teeth with their phone.  The scan is uploaded to our secure portal and allows 2-way communication with Dr. Doug.   We now actually get to keep a closer eye on your treatment than before, and decrease your office visits!
Please see our graphic above (created by our own in-house digital artist Amber!) illustrating the changes you as a patient will experience on your next visit.  Please read through that fully prior to your visit and don't forget your masks for everyone!
Of course any questions can always be answered by our team by phone or email, so don't hesitate!
Welcome back to our practice!  Thank you for your continued trust in caring for your smiles and we look forward to seeing you soon!
Dr. Doug and Team
PS. Any new forms needed for your next visit will be emailed or text to you prior, however here are direct links to some of the relevant ones for your reference:
-Supplemental Health History and Consent
-Secure online Credit Card Payment Portal
Changes made for the health of our patients and team
1. We have invested in two Jade medical-grade air purifiers that use HEPA, Carbon AND UV filters, that in tandem will clean the air in our office more than 2x/hour. The health and safety of our patients and our team is our highest priority.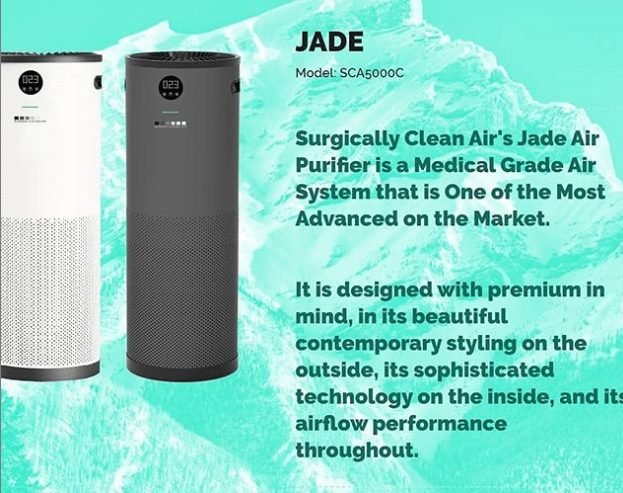 2. We ask that no more than one person accompany a child to their appointment and adults come to their appointments alone.
3. All individuals entering the clinical area must first use the provided hand sanitizer.
4. Our brushing station has been closed and has been repurposed as a handwashing and rinsing station.
6. All entertainment iPads have been disabled inthe waiting room to reduce areas that are touched by multiple people.
7. Patients are asked to text us on arrival and wait in their car for when we are ready to see them. (Respond to your confirmation text)
Please follow us on Facebook and Instagram to stay updated if you don't already and check out and SUBSCRIBE to our YouTube channel which has had new content added over the last few weeks as well!
Be safe, stay healthy, and keep smiling!
Sincerely,
Dr. Doug and my Amazing Team!
Quick Reference Links
Smile Snap Virtual Appointment
YouTube: Taking Pics of Your Teeth For Virtual Treatment
YouTube: Handling Common Orthodontic Emergencies
"Like" and "Follow" Dr. Doug Orthodontics on Facebook
"Follow" Dr. Doug Orthodontics on Instagram